About The Total Package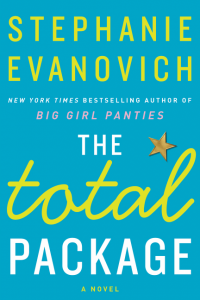 • Hardcover:
256 pages
• Publisher:
William Morrow (March 15, 2016)
The
New York Times
bestselling author of
Big Girl Panties
is back with a funny, sweet, and sizzling novel about love, redemption, and second chances. Heartthrob star quarterback Tyson Palmer has it all: a million-dollar arm, a winning season and the promise of a Superbowl ring. But more importantly, football's biggest star is the ultimate comeback kid. After an addiction to painkillers nearly derailed his career, Tyson got sober and went from zero to hero in the eyes of the public. But one person remains unconvinced: Dani Carr, a sports commentator with high ratings and following of her own. Dani can't forgive Tyson's transgressions or forget a single passionate night with him back in college. To make things worse, Tyson doesn't realize that the bombshell with huge ratings is the cute co-ed whose heart he once broke. But can a sports journalist trying to claw her way to the top and a quarterback who knows all about rock bottom make it to the Super Bowl without destroying each other? And what will happen when Tyson—riding high now that he's revived his career—realizes he needs to make an even more important comeback with Dani? Can he use his million-dollar moves to get past her defenses—or will she sideline him for good? Stephanie Evanovich is a full-fledged Jersey girl from Asbury Park and the
New York Times
bestselling author of
Big Girl Panties
and
The Sweet Spot.
My Thoughts…
A washed up, drug addict football player meets a smart, cute woman who thinks she can change the players way, what could go wrong? EVERYTHING!!! I could see the train wreck happening. The way that Ella thought she could fix Tyson was a great thought but anyone could see that there was no way it would work. Fast forward many years and Tyson is recovering, Ella is now Dani and working towards her dream job. Life is on the right track for both of them.
I had many hopes that they would both find their happy ever after, I wasn't sure that could happen with them being together. They both were working hard to keep the past in the past although Dani knew their night together would come out at some point. What I really enjoyed is how true to themselves they stayed. They did not point fingers or blame each other. They understood that they both acted as adults and the results of that are on them both.
The Total Package is a quick and easy book to read. I enjoyed reading it and recommend checking out Stephanie Evanovich's newest book.
Purchase Links

About Stephanie Evanovich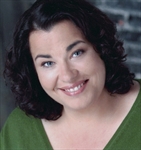 Stephanie Evanovich is a full-fledged Jersey girl who attended New York Conservatory for the Dramatic Arts, performed with several improvisational troupes, and acted in a few small-budget movies, all in preparation for the greatest job she ever had: raising her two sons. Now a full-time writer, she's an avid sports fan who holds a black belt in tae kwon do. Find out more about Stephanie at her
website
and connect with her on
Facebook
.