Please join us for an Instagram tour and review tour for Same Beach, Next Year

About Same Beach, Next Year
New York Times
bestselling author Dorothea Benton Frank returns to her magical Lowcountry of South Carolina in this bewitching story of marriage, love, family, and friendship that is infused with her warm and engaging earthy humor and generous heart. One enchanted summer, two couples begin a friendship that will last more than twenty years and transform their lives. A chance meeting on the Isle of Palms, one of Charleston's most stunning barrier islands, brings former sweethearts, Adam Stanley and Eve Landers together again. Their respective spouses, Eliza and Carl, fight sparks of jealousy flaring from their imagined rekindling of old flames. As Adam and Eve get caught up on their lives, their partners strike up a deep friendship—and flirt with an unexpected attraction—of their own. Year after year, Adam, Eliza, Eve, and Carl eagerly await their reunion at Wild Dunes, a condominium complex at the island's tip end, where they grow closer with each passing day, building a friendship that will withstand financial catastrophe, family tragedy, and devastating heartbreak. The devotion and love they share will help them weather the vagaries of time and enrich their lives as circumstances change, their children grow up and leave home, and their twilight years approach. Bursting with the intoxicating richness of Dorothea Benton Frank's beloved Lowcountry—the sultry sunshine, cool ocean breezes, icy cocktails, and starry velvet skies—
Same Beach, Next Year
is a dazzling celebration of the infrangible power of friendship, the enduring promise of summer, and the indelible bonds of love.
My Thoughts...
I love the setting of Lowcountry. The beautiful settings, the wonderful beaches, and the rich foods are all things I think of when I hear Lowcountry. As I read Same Beach, Next Year I would not help but picture myself at the beach, eating in the restaurants or dining rooms with the characters, I could hear their voices, see their children, and learn their southern charm ways.
I am a Benton Frank fan. She is an author that I look forward to her newest release. Same Beach, Next Year seemed different to me. There were things that just seemed off, seemed not quite right.
A couple goes to their beach house and miraculously the teenage love of the husbands life shows up with her husband. There is no doubt that the teenage couple still have some feelings for each other after 25 years of being apart. As a wife I'd struggle with this and it would not be okay. I'd want to trust my husband but I doubt I'd be okay with the 4 of us being friends. There were too many clues that things were not okay.
Eliza, the wife of the man from the teenage couple, was a little much. She had reason to doubt her husband but I felt like she wanted her husband, Adam, to be too perfect. He did so much wrong but she didn't give him any leeway either. Life is full of mistakes, we all make them, but forgiveness is a wonderful thing. Eliza was just so judgmental, of everyone. Carl, the husband of the girl from the teenage couple, was a little too perfect. He was able to make things happen when someone needed medical care, he was too rich, too competitive, and not understanding enough with his wife, Eve.
There was no one who was innocent in this story. Everyone had their own guilt, their own responsibilities in their marriages, and their own faults.
Add to your MUST-READ list on
Goodreads.
Purchase Links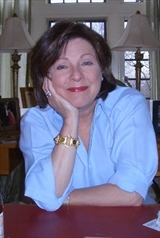 Photo by Debbie Zammit
About Dorothea Benton Frank
New York Times
bestselling author Dorothea Benton Frank was born and raised on Sullivans Island, South Carolina. She resides in the New York area with her husband. Find her on the web at
www.dotfrank.com
, or like her on
Facebook
,
Twitter
, or
Instagram
.