Jo is a professional online romance scammer and Jamie is The Conscience of Silicon Valley. They don't trust one another, and when they meet in person, they quickly discover that not everything appears as it seems. Fans of Christina Lauren and Sally Thorne will love Scammer Girl, a spicy enemies to lovers romance.
Blurb
Five years ago, Jo Harper did a bad thing. Dumped, injured, and in crippling debt, Jo did what any desperate woman with a PhD in psychology and above-average computer skills would: become an elite, undetectable online romance scammer. Now Jo and her team of four young women bring in enough cash to keep them securely afloat. Their targets? Married cheaters.
Jamie March, Bay Area royalty known as "The Conscience of Silicon Valley," hates every aspect of online crime, especially those who defraud people. And when it appears that his brother is the victim of a sophisticated romance scam, he can't stand idly by.
What's weird though, is that when Jo and Jamie meet…they don't hate one another. Not at all. He makes her laugh and feel alive again. She challenges his intellect like no other. But they can't trust one another, right? And you can't fall in love with someone you don't trust—or can you?
Buy Now On Your Favorite Retailers!
Amazon →https://amzn.to/3mfc7up
iBooks→https://apple.co/3CgjYNX
Kobo → https://bit.ly/3Em470Z
Barnes & Noble → https://bit.ly/3pM6qX0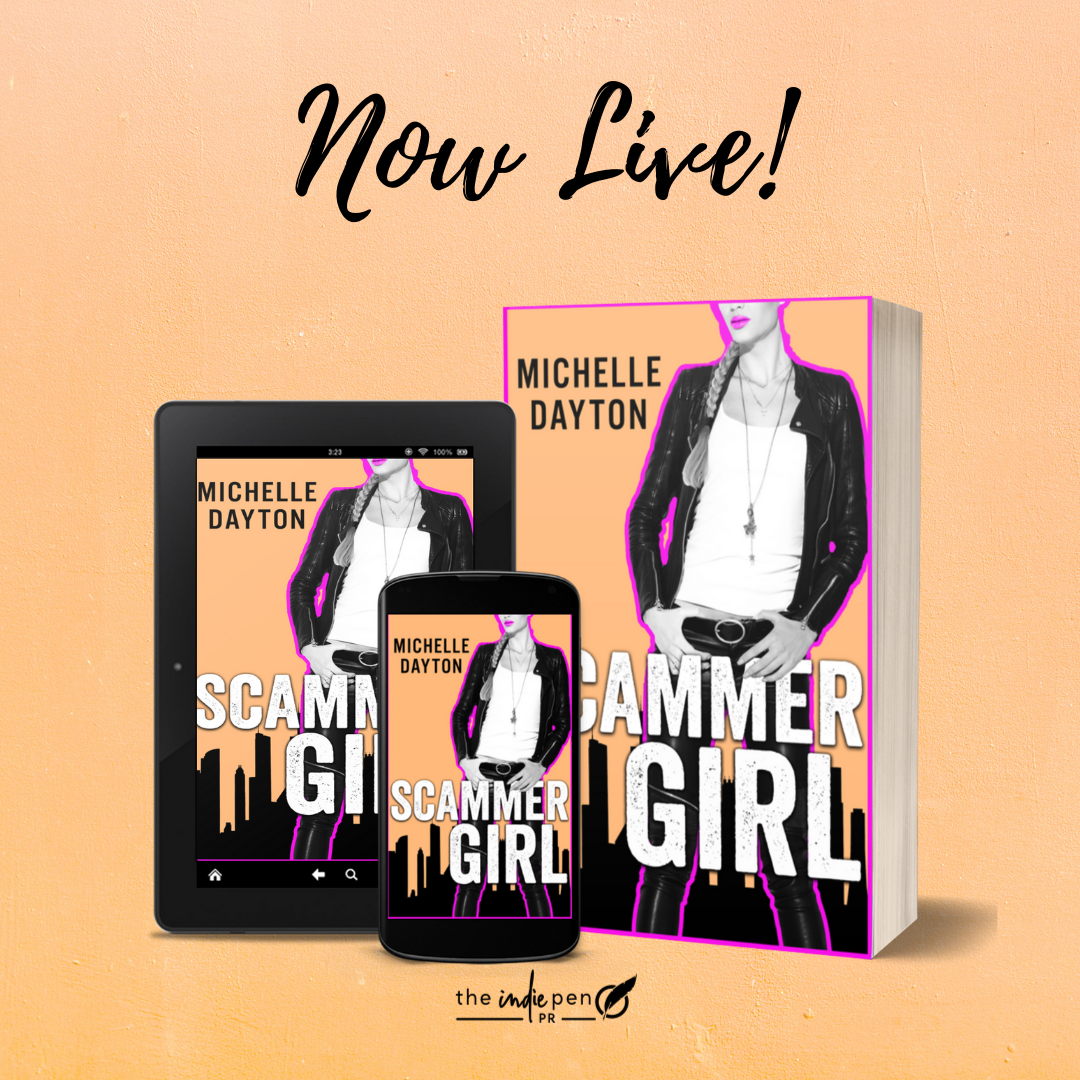 Excerpt
Copyright 2022 Michelle Dayton
Chapter One
It is a truth universally acknowledged that to trick a rich man out of a large sum of money, one must be very clever and very patient.
In the hotel coffee shop, I stopped drumming my fingers on the table and with great effort stilled my twitching foot. I'd been born clever, but the whole patience thing was taking a lot longer.
Across the room, Heather sat serenely, her rolling suitcase beside her, nose buried in a book on the politics of Silicon Valley. Her thick, dark hair was pulled into a high ponytail and the tortoiseshell glasses perched on the edge of her tiny nose gave her a studious air. She wore a tattered gray Boston Red Sox T-shirt that dwarfed her in an adorable way.
She looked perfect. It had taken me forever to come up with the character's exact look, but it was going to work. I just knew it. The team had made solid progress with our new San Francisco targets; I estimated we'd hear from half of them within the next week, which was pretty typical. But nabbing this one would make the road trip an unqualified success.
"How's the book?" I murmured. The miniscule mic, invisible below my dress's collar, transmitted to an equally covert bud in Heather's ear.
"Incomprehensible," Heather muttered without moving her lips. "Did you actually read this?"
Blech
. I grimaced. "Every word, unfortunately. He's babbled about it non-stop on LinkedIn."
I looked between the shop's door to the lobby and its door to the street. Since he lived in a building around the corner, he'd most likely enter from the street. Glancing down at my watch, I sat up straighter. It was 8:45 a.m. In the past year, Linc Townsend had posted three times before 9:00 a.m. on his Twitter page that the only proper way to start a Friday morning was with a flat white from this particular coffee locale.
There! The door to the street swung open, revealing a tall man in his late thirties. His trademark white-blond hair was cropped close to his head. "Showtime," I whispered to Heather. "Turn slightly so that the book is more obvious and he can see your shirt."
Heather took a sip from the cup on her table and angled herself to face the counter directly. She raised the book so that it rested on the table, the front cover obvious. Then she pushed back her shoulders; the logo on her shirt floated above the book.
Townsend strode to the register and smiled at the barista. "My usual." After paying, he walked to the edge of the counter to wait for his drink. Damn it, he was pulling out his phone. If he got immersed in scrolling, he might not look up. He might not see her at all.
My gaze lit on the tray of lids, pitchers, and sugars at the edge of the counter. "Get up and get some milk for your drink," I whispered. "Bring the book."
Heather stood, her eyes still looking down at the pages. Then she transferred the book to one hand, keeping her finger inserted halfway, the picture of someone who couldn't bear to lose her place. She picked up the coffee cup with the other and glided across the shop, looking very much the intense grad student she was pretending to be.
"Excuse me," she said softly to Townsend without looking at him. She put her cup on the counter and poured milk with the same hand, propping the book on the counter with the other.
As he moved a foot away to allow her some space, he gave a fleeting look at her face and at the book on the counter.
I grinned. Five, four, three, two …
"What do you think of this book?" he asked Heather, tapping the hardcover. "I'm very familiar with it." I bit my smile under control and waited for Heather's opening line. I'd worked hard on it.
Heather looked up at Townsend, hazel eyes wide as if he'd startled her. Then she let her brow furrow and her mouth fold into a cute purse, as if she were seriously considering the question. "It's uneven," she finally said, meeting his gaze directly. "Some chapters are engaging and thought-provoking. But others are much less impressive."
Nodding to herself as though her opinion was the final word on the matter, she gave him a small dismissive smile and took her coffee and book back to her table. I suppressed a laugh. Heather was such a pro. I might write the lines, but Heather always nailed the delivery.
Townsend gaped at her, his mouth slightly parted. His gaze traveled from the beat-up sneakers on her feet, up the length of her faded jeans, and rested on the Red Sox T-shirt. Then he looked at Heather's face, once again absorbed in the book. His gaze softened on the glasses and ponytail.
Gotcha
. I had agreed with one of Andie's key assessments from her deep dive into Linc Townsend's life: even though high school was twenty years in Townsend's past, he was still nostalgic about the bespectacled brunette beauty he'd dated his senior year. Before she dumped him on her way to Harvard.
He was so distracted that the barista had to say "Linc" twice when his flat white was ready.
Here we go
. Adrenaline pulsed through my veins. I cleared my throat, ready. Townsend hesitated for only a moment before crossing the room and sitting, uninvited, in the other chair at Heather's table. She looked up, annoyance clear on her face. "Wh –ah, can I help you?"
His words transmitted clearly through the mic clipped to Heather's bra. "You've intrigued me. I want to know which chapters you found worthwhile and which were lacking."
Taking a deep breath, I spoke as quickly and clearly as I could. Heather was used to the ventriloquist act, but if I flubbed a word, she would sound unnatural. "I enjoyed the chapters about how Silicon Valley types are extreme idealists. How life is just a matter of discovering great ideas through conversation, innovation, and education." I paused so Heather could catch up. As soon as Heather spouted "education," I started again. "But I think the book's conclusion that Silicon Valley is a libertarian-like ideology within the Democrat Party—well, that's a bit of a stretch."
Heather delivered the last sentence flawlessly and raised her eyebrows. "Satisfied?"
Linc Townsend set his flat white on the table and leaned forward. I waited for a quick lecture of approval, especially since, as the creator of a successful tech start-up, he'd been quoted at length in the parts of the book that Heather said she liked.
But he asked her an important question before mansplaining. "What is your name?" He offered a manicured hand across the table.
We'd hooked him already.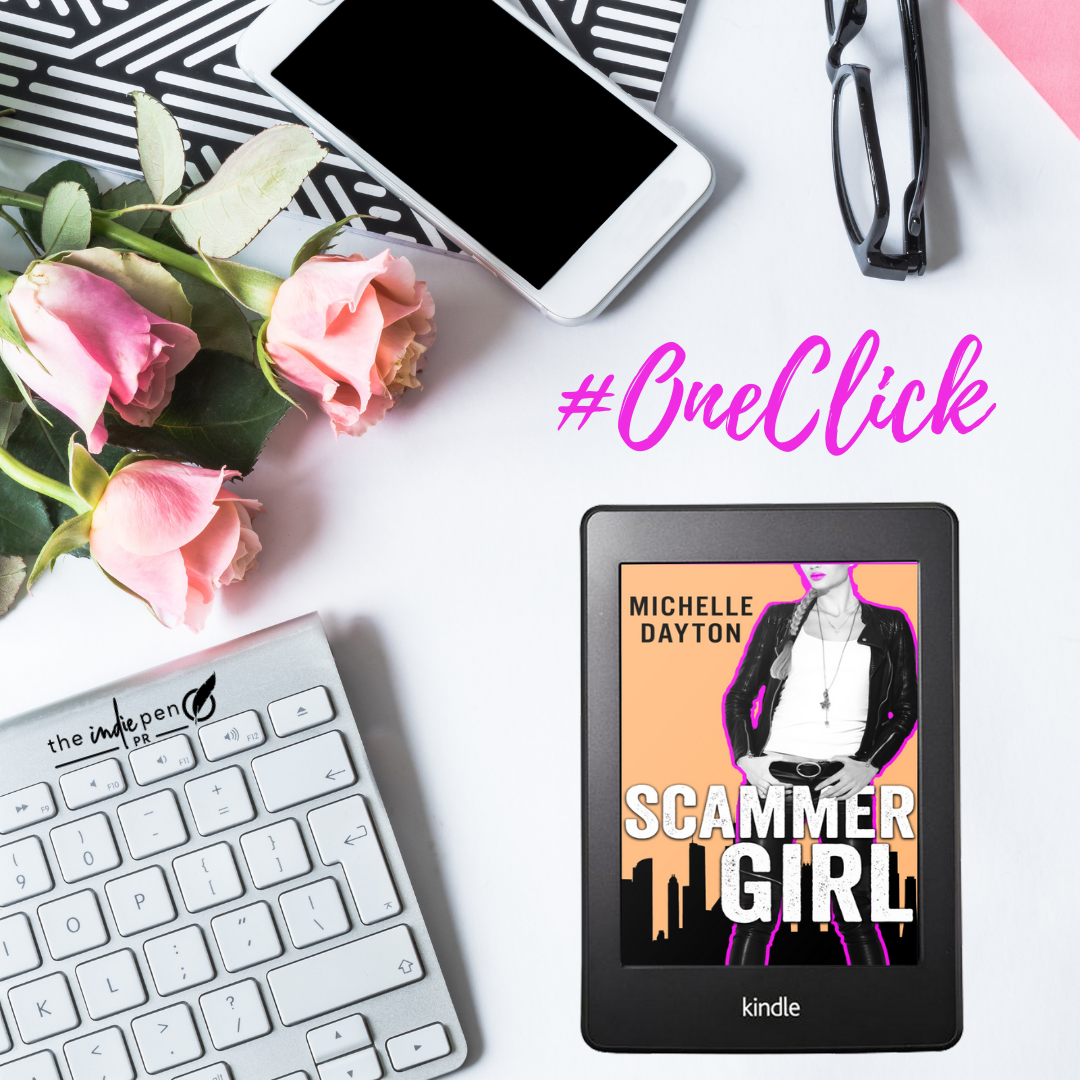 Buy Now!
Amazon →https://amzn.to/3mfc7up
iBooks→https://apple.co/3CgjYNX
Kobo → https://bit.ly/3Em470Z
Barnes & Noble → https://bit.ly/3pM6qX0
About Michelle Dayton
There are only three things Michelle Dayton loves more than sexy and suspenseful novels: her family, the city of Chicago, and Mr. Darcy. Michelle dreams of a year of world travel – as long as the trip would include weeks and weeks of beach time. As a bourbon lover and unabashed wine snob, Michelle thinks heaven is discussing a good book over an adult beverage.
Follow: Facebook | Twitter | Website | Goodreads | BookBub | Amazon